Sitecore Managed Cloud Services | Sitecore CMS Development Services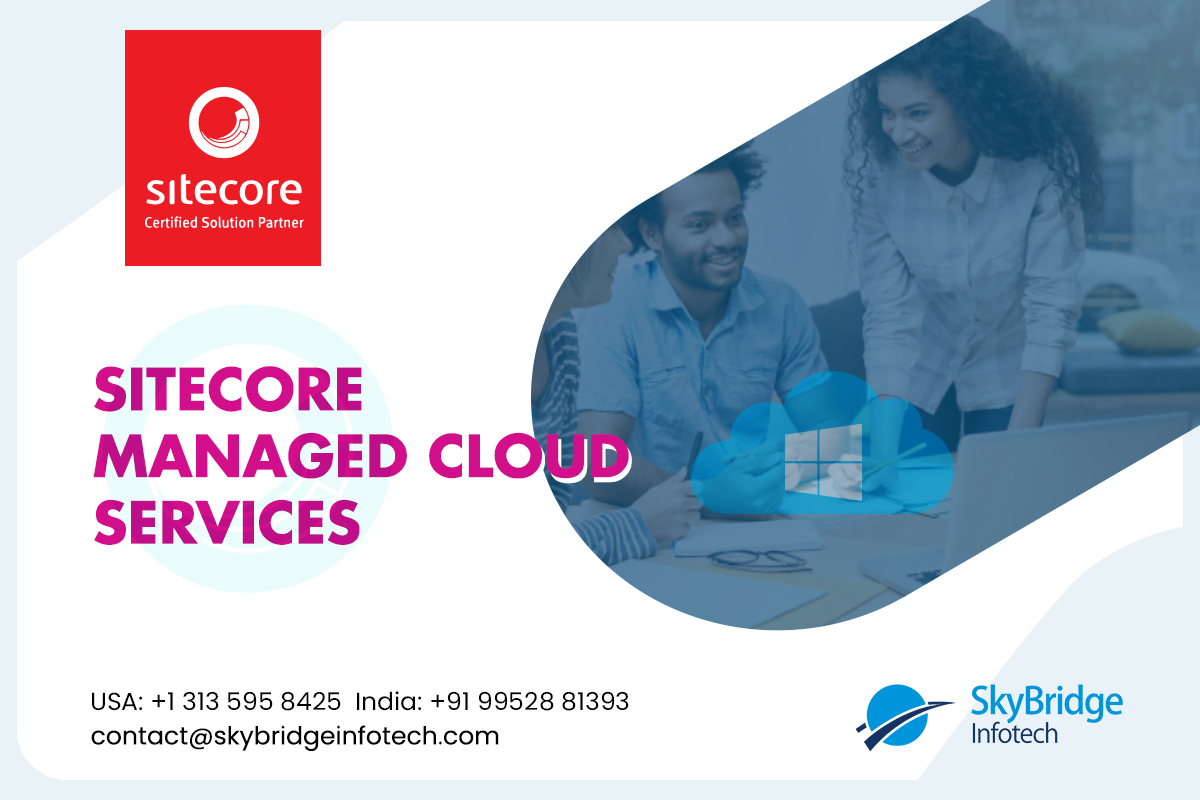 Sitecore Managed Cloud Services | Sitecore CMS Development Services
Sitecore Managed cloud is a cloud service that is on top of the Microsoft Azure as a PaaS (Platform as a Service). The Sitecore Managed Cloud will help you on the monitoring, managing, and maintain the Sitecore environments also takes care of the installation of products such as Sitecore XP (Experience Platform), Sitecore XM (Experience Manager), Sitecore XC (Experience Commerce), so far we can follow up the Sitecore team they will recommend you to choose which product as per the business requirement and business model and they will help you on purchasing of the product license also on the installation part as well as on the managing of environments such as domain update, environment scaling and much more.
On the backend of the Sitecore Managed Cloud, Sitecore engineers will be there on standby for support if you need support from the Sitecore engineers you must have to raise a ticket on the dedicated support portal.
Sitecore Managed cloud will help the business by scaling business solution nearly anywhere in the world also deployment on Sitecore Managed cloud is flexible because it's on top of Microsoft Azure cloud, so we can automate the process using Azure DevOps tools. Sitecore Managed cloud also supports Docker Containers with Kubernetes which will multitude across all global data centers because of this Sitecore Manages cloud provides high availability.
Sitecore Managed cloud has offered more benefits to the business such as,
Scalability
High availability
Flexibility
Assurance
Single Point of Contact
Time to Market
BDR – Backup and Disaster Recovery
Cost Prediction
In Sitecore Managed cloud has auto-scalable technic which is an automated process when the traffic increases on the site it will automatically increase or decrease the environments based on the needs, so the client can save their budgets also it has high availability environments means it is almost available 99.9% on 24x7x365 days all the time. Sitecore Managed Cloud offers a pay-as-you-go pricing model which is at the usage of the resource you can pay if you not need some environment on non-peak hours you can just disconnect those things and no need to pay for that.
Scope of Sitecore Managed cloud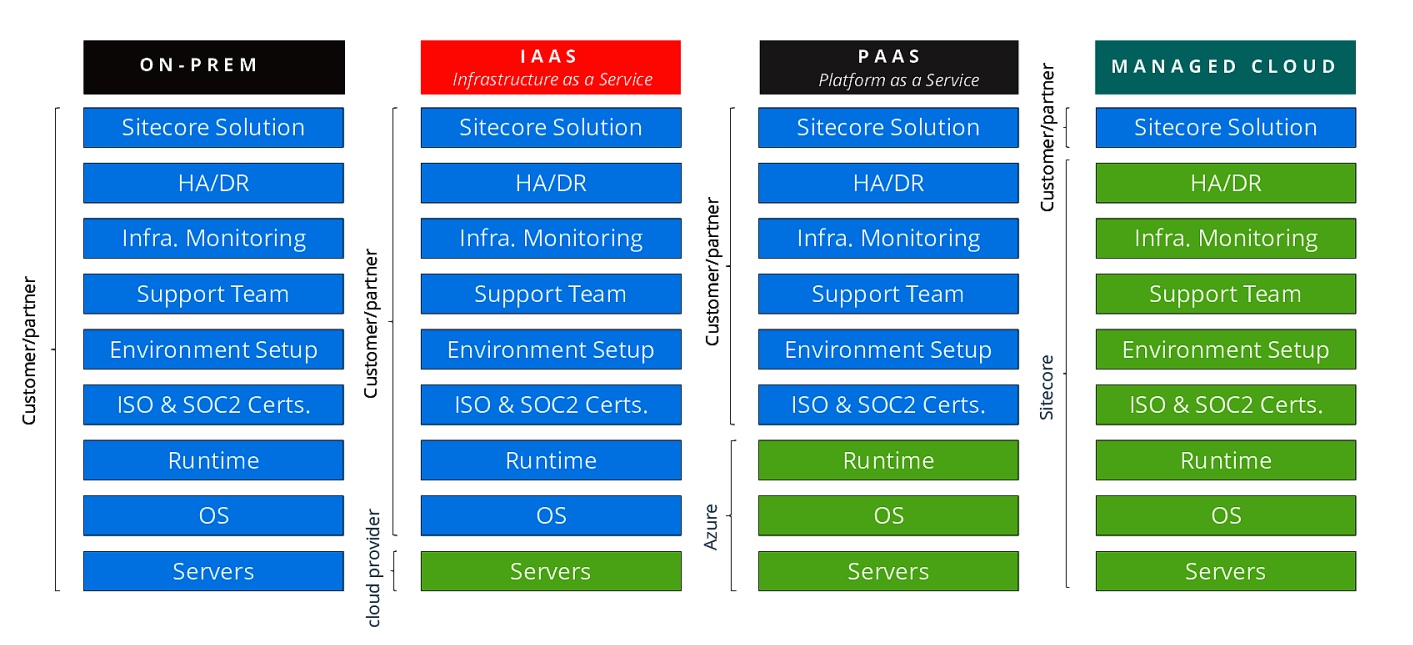 Sitecore Managed cloud offers high availability of SLA (Service Level Agreements) which 99.9% also Sitecore engineers will there for the support 24x7x365 all the time and if we create an incident on the portal, Sitecore will respond back in 15 to a maximum of 60 minutes. Sitecore Managed cloud will follow up are the industry standards, security compliance such as ISO, SOC2, PCI standards so the business application will be safe and secure.
Sitecore Managed cloud uses the latest technologies are Azure Front door, WAF, SOLR, SOLR cloud, CDN support. In this we can configure DR (Disaster Recovery) which makes sure the no data loss, also it is providing data-backup options, so business data will safe and secure in Sitecore wallets. Sitecore Managed cloud is equipped to adopt the new technologies.
In Sitecore Managed cloud a big advantage is Sitecore appoints a dedicated customer manager to lead your business to success path.
Skybridge is a Sitecore implementation solution partner. Our Sitecore cms certified implementation developers will implement Sitecore Managed Cloud Services and Sitecore CMS Development Services for Customers.
Sitecore Managed Cloud Services | Sitecore CMS Development Services
Author: Vignesh Jothikumar, Sitecore Specialist