Sitecore Azure Deployment | Microsoft Azure for Enterprises Sitecore CMS in USA India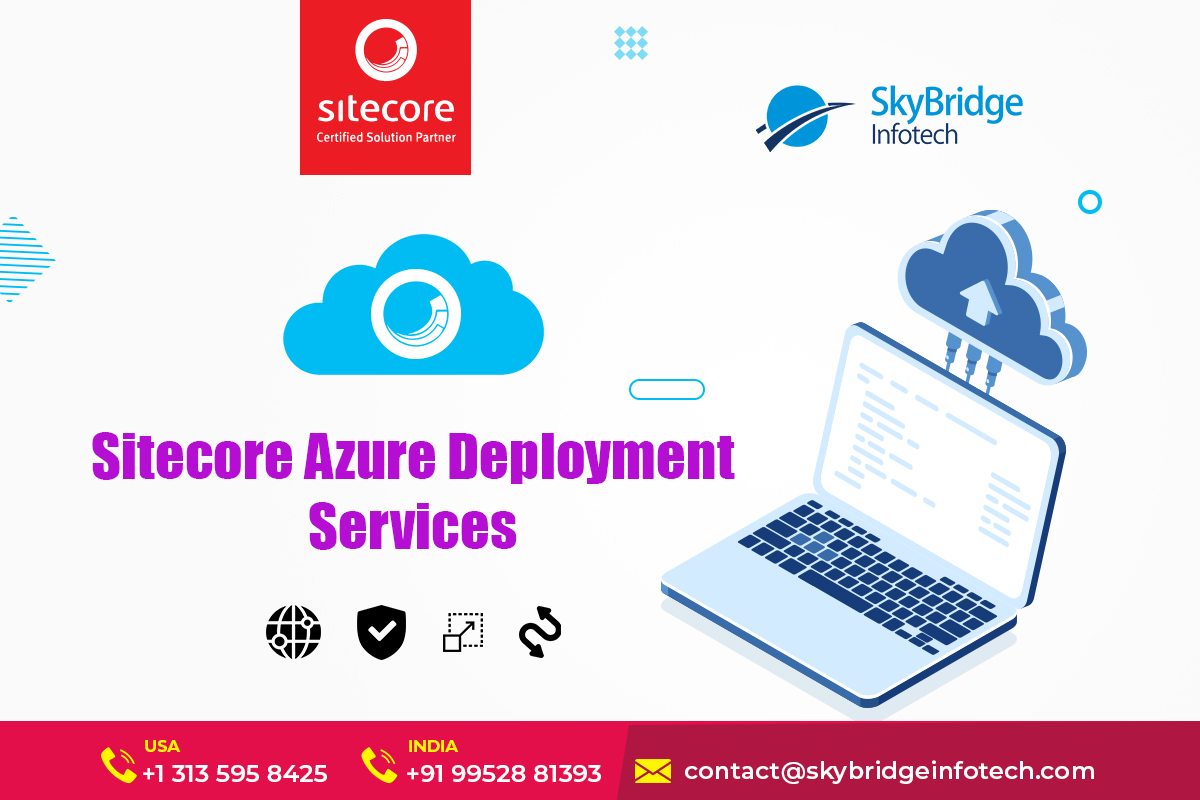 Sitecore Azure Deployment | Microsoft Azure for Enterprises Sitecore CMS in USA India
What is Sitecore Azure?
Sitecore Azure is built on top of Microsoft Azure Cloud as PaaS (Platform as a Service) this ability is to implement and manage the Sitecore platform across Microsoft Azure cloud. The result is a solid, reliable cloud solution that works efficiently with your Sitecore content management system and there are many things you can do with Azure, to make it easier about the deployment, analytics, and HADR (High Availability Disaster Recovery).
Sitecore Azure provides an integrated user interface to manage Sitecore infrastructures and simplify the deployment of your website to the Microsoft Azure Cloud.
Why Sitecore Azure?
Agility
Scalability
Insight
Agility
            Sitecore on Azure PaaS will give the power and speed to manage all kinds of digital marketing applications it makes easy to deploy in minutes' time using Azure marketing place, the CI/CD pipelines eliminates the deployment headaches and deploy the code on-demand with control over it. A high available infrastructure with 99.5% uptime, so makes the business availability in a high range. In Sitecore Azure, you can customize the Sitecore infrastructure through the Azure toolkit for a faster time to market.
Scalability
            With Sitecore Azure, you can ensure your websites automatically scale to meet the unexpected demands and using automatic scaling on Sitecore Azure PaaS, based on demand it will scale up on heavy traffic on site and scale down when the traffic decreases so, this makes the sites high availability and decrease slowness on the site.
In Sitecore Azure, we don't spend much on hardware investment and you can be free about the hard disk failures, failover systems, power outages, data loss, and concerns around operating system updates, database updates, and software licenses. So, it will reduce the IT administration and support.
Insight
It provides your enterprise a powerful combination of Sitecore Azure architecture and delivers impeccable business results of complete control over your data, integrated tools, and automation capabilities to engage with your customers.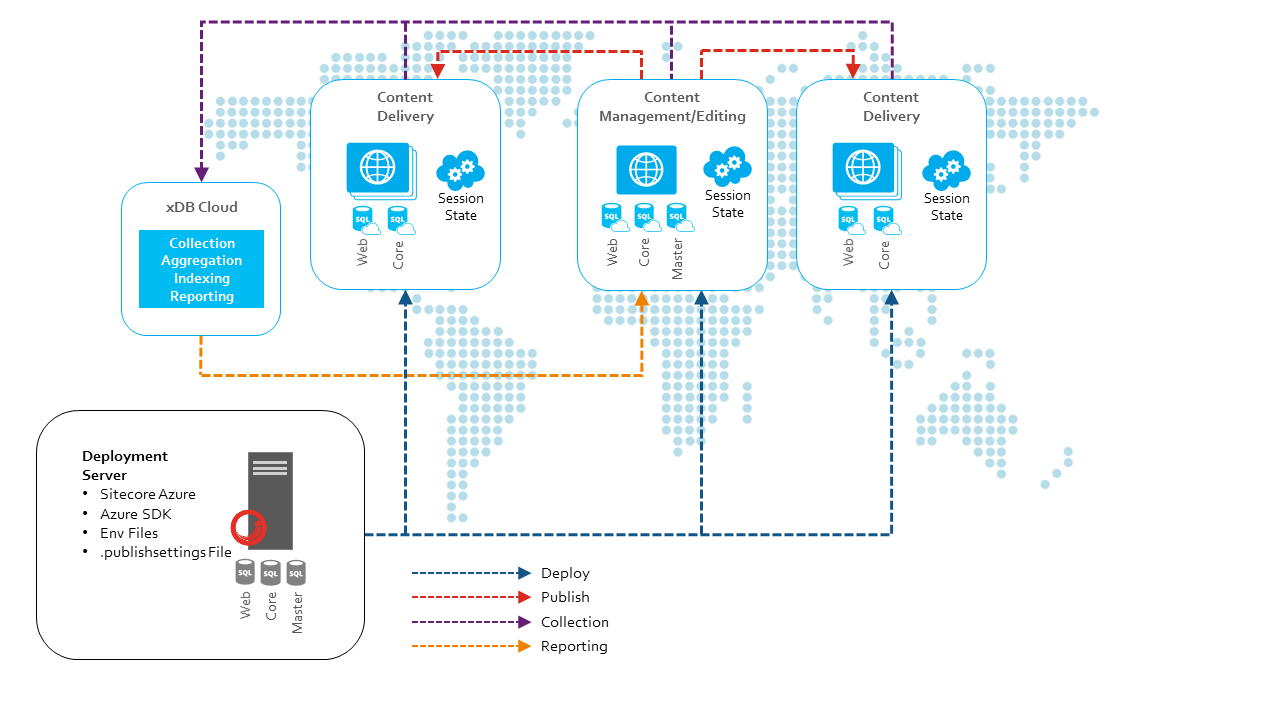 This is the simple Sitecore Azure architecture here we can scale up/down as business needs. Sitecore Azure Significantly reduced costs and time required to deploy your solution to a new server it's a Greater saving on the cost and time required to provide geographically distributed load balancing, so it increases site availability. Sitecore Azure integrates with your existing back-end systems and marketing investments with connectivity to Microsoft Dynamics, Marketo, and Salesforce to meet all enterprise compliance and its reducing costs associated with on-premises infrastructure; Azure optimizes budget with pay-as-you-go metering. Microsoft Azure supports any language, operating system, framework, and tool—from Linux to Windows, C# to Java, SQL Server to Oracle, and Sitecore's built-in support for Apache Solr, you can use Sitecore's enterprise search capabilities using Azure search.
So overall, we can list below the reason why one should opt for Sitecore on Azure
Superior infrastructure
Unparalleled flexibility and scalability
Faster deployment
Predictable costs
High performance
Effective monitoring
Reliable and secure
With the simplicity of deployments, tight integration with Sitecore, and unparalleled scalability, Azure really stands out among the competition. Skybridge is a Sitecore-certified implementation and solution partner. We are successful for Sitecore customers around the world and are also implement new versions and etc.,
Author: Vignesh Jothikumar, Sitecore Specialist
">