Sitecore Marketing Automation | Sitecore Experience Marketing Platform – Skybridge Infotech USA India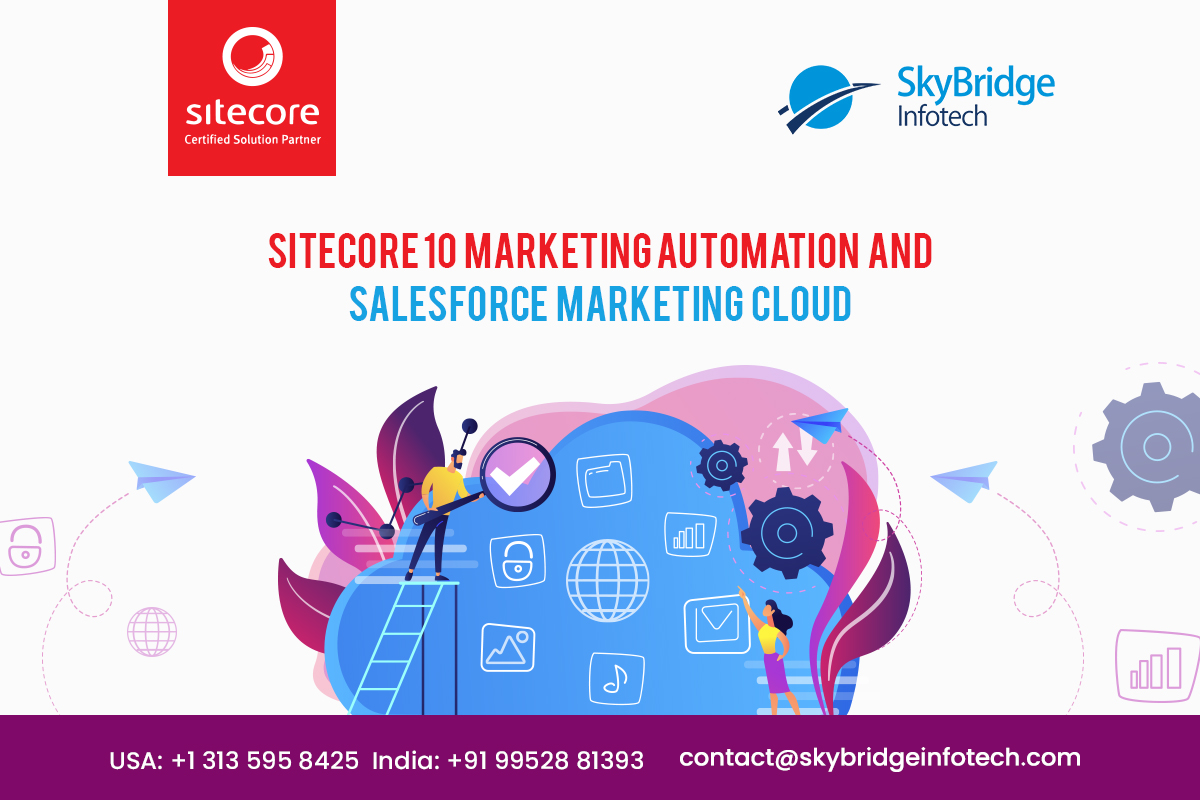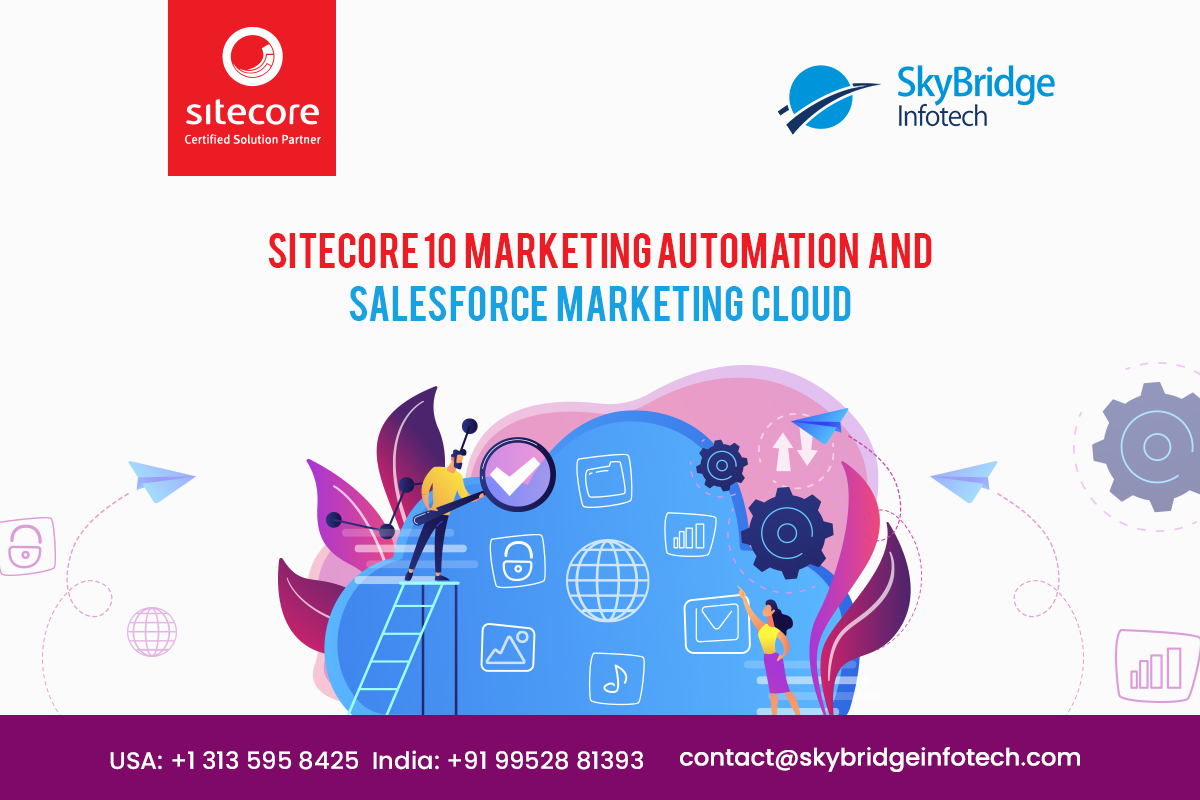 Sitecore Marketing Automation | Sitecore Experience Marketing Platform
Sitecore Marketing Automation can be defined as the automation of key tasks and workflows to deliver targeted campaigns, experiences, and communications, it is specifically automated action based on the different rules. Sitecore marketing automation can help get precisely delivering real-time, automated responses triggered by actions to the customer's right-information at right when they're looking for it.
Sitecore Marketing Automation can be applied for various purposes including digital marketing, for example In today's era of Covid-19 as well as the post-Covid-19 era when customers are looking for the virus protection system will suggest the air-purifiers and anti-bacterial items in this way we can grow our business.
Sitecore Marketing Automation is helping in different areas such as
Capture quality leads, who are closer to conversion
Save time and resources spent on marketing personalization
Increase customer retention
Increase up-selling and cross-selling
Track responses and conversions to improve campaigns
Increased productivity from streamlining marketing tasks
Sitecore Marketing Automation supports the delivery of sophisticated marketing and effective campaign, for example connecting your contacts to campaigns in ways that would be very difficult to manage manually but it helps you to respond to customers interactions in a timely manner, again in ways that would be difficult to manage manually, particularly in a multi-channel environment and It helps you to develop smarter and more intelligent ways to respond to customers that remain consistent
In a nutshell, marketing automation is just what it sounds like — a system that applies a set of rules to automatically determine when and how to serve a customer a specifically chosen piece of content, and the marketing team will get free time to help you to achieve the business goals quicker and smarter with more efficient powered by Sitecore.
How does marketing automation work in Sitecore?
At the center of marketing automation in Sitecore is the idea of "automation campaigns". These are sets of actions and activities based on certain rules and conditions; for example, the sending out of a confirmation email if somebody fills out a form on your website.
At the micro-level, Sitecore delivers automation in three ways:
Enrolling a contact in an automation campaign at the right time
Evaluating the contact based on defined rules (for example if they should enroll in the campaign or not)
Performing market actions (for example tasks and workflow) for that contact within the campaign
While this sounds basic, when you start to create many campaigns with multiple rules and actions, the impact can be very sophisticated.
Sitecore's intuitive design and impressive detail also both help teams get the most out of marketing automation. The easy drag and drop interface certainly makes it easier to pick up for beginners, for example.
Drag and drop interface
To create an automated marketing campaign in Sitecore, simply drag and drop elements from the Toolbox pane onto your canvas. You can specify when your contacts should automatically be enrolled in the campaign, the rules they should be evaluated against, and the marketing actions that will happen to the contacts depending on their individual actions. For example, you can create a campaign to welcome and engage with new customers, or one that sends them an email when they trigger a goal, such as downloading a white paper.
Sitecore has the capability of the Report View that gives you an overview of how many contacts are interacting with your automated campaign. In Report View, the appearance of each element changes to show the number of contacts that are currently in the stage of the automation campaign.
Sitecore Marketing Automation with AI and Machine Learning
Sitecore Marketing Automation is also powered with AI and Machine Learning where the actions and automated interactions taken place with help of experienced database XDB. The Sitecore XDB collects customer's profile data it makes subsequent to the conversation. It even connects data coming from unknown visitors to data about known prospects which helps Automated tagging to capture critical metadata on content using Sitecore Cortex. This saves marketers time while also optimizing SEO and internal search results.
Sitecore Cortex supports a "bring your own machine learning" model that allows you to create machine learning insights based on your specific industry analytics and trends. Sitecore Cortex can integrate with other machine learning engines, algorithms, and platforms to leverage your preferred data strategy and existing machine learning investments.
Author: Vignesh Jothikumar, Sitecore Specialist