Sitecore Helix and Habitat – Sitecore Development Services
Sitecore Helix and Habitat – Sitecore Development Services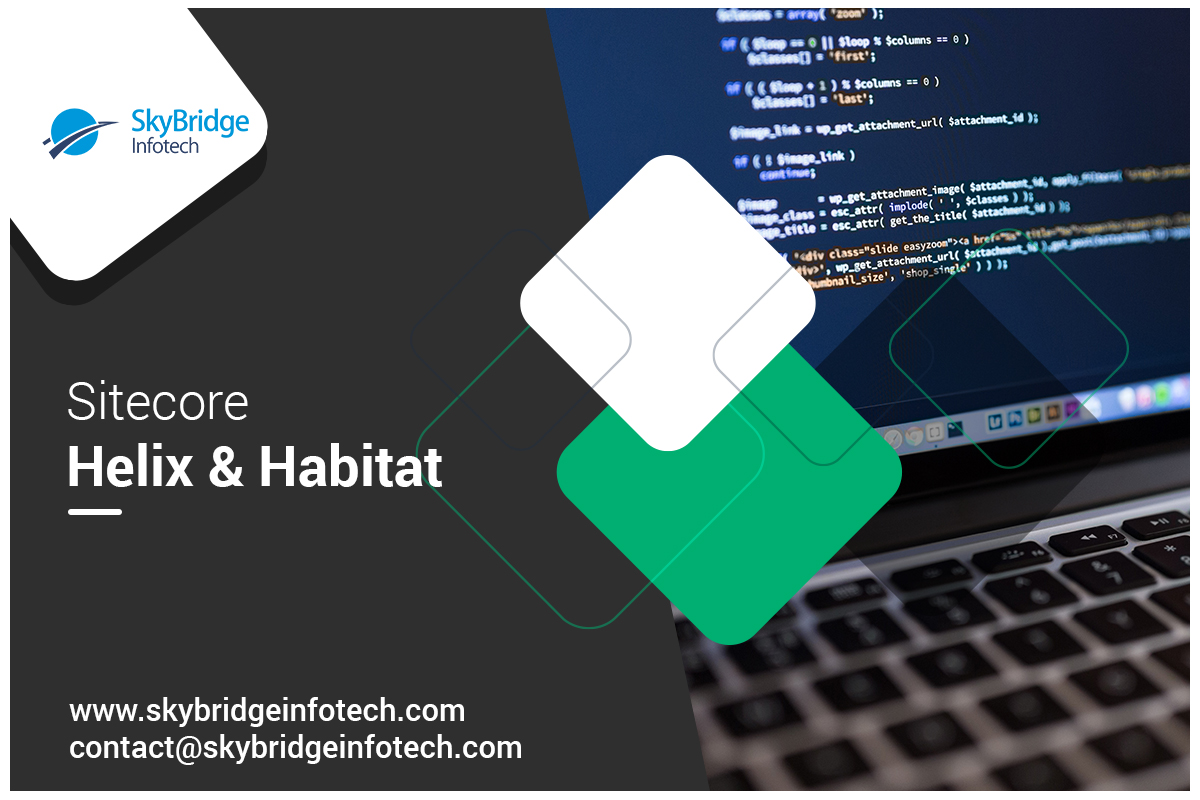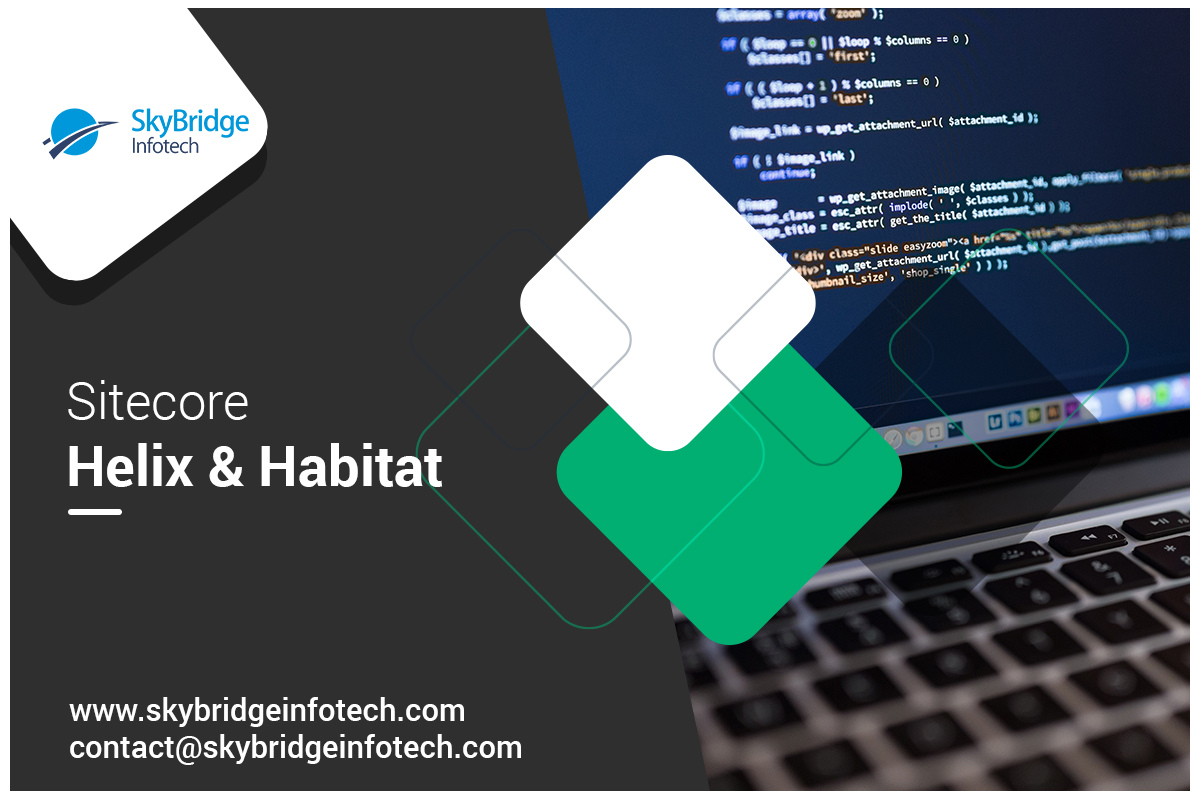 What is Helix? – Set of overall design principle and conventions for Sitecore development
What is Habitat? – A range of site demonstrating the capabilities of Sitecore experience platform
Why Sitecore Helix and Sitecore Habitat?
Simplicity –  A consistent and discoverable architecture
Flexibility – Change and add quickly
Extensibility – Add new feature, simply and without a steep learning curve
Sitecore Powershell – Fully leveraging the power of Sitecore
What will it give?
Low Coupling and High Cohesion
Domain Driven Design
Package Principles
What customer gets?
Better quality
Faster time to market
Long-term business values
How did it help the developer?
Controlling dependencies
Managing sitecore items
Page Layout
Language and culture support
SkyBridge Infotech is a favored Sitecore innovation Band together with changed involvement in actualizing, creating, and keeping up Sitecore applications. Being long in the business, we have been fruitful in conveying the Sitecore Development Services and meeting selective venture level substance prerequisites. SkyBridge Infotech is a Sitecore certified offshore design & development agency, who also specialize in Sitecore CMS, & Sitecore consultancy. We build content managed websites and mobile apps.
Sitecore Helix and Habitat – Sitecore Development Services