Difference for Sitecore 8 Vs Sitecore 9 CMS Framework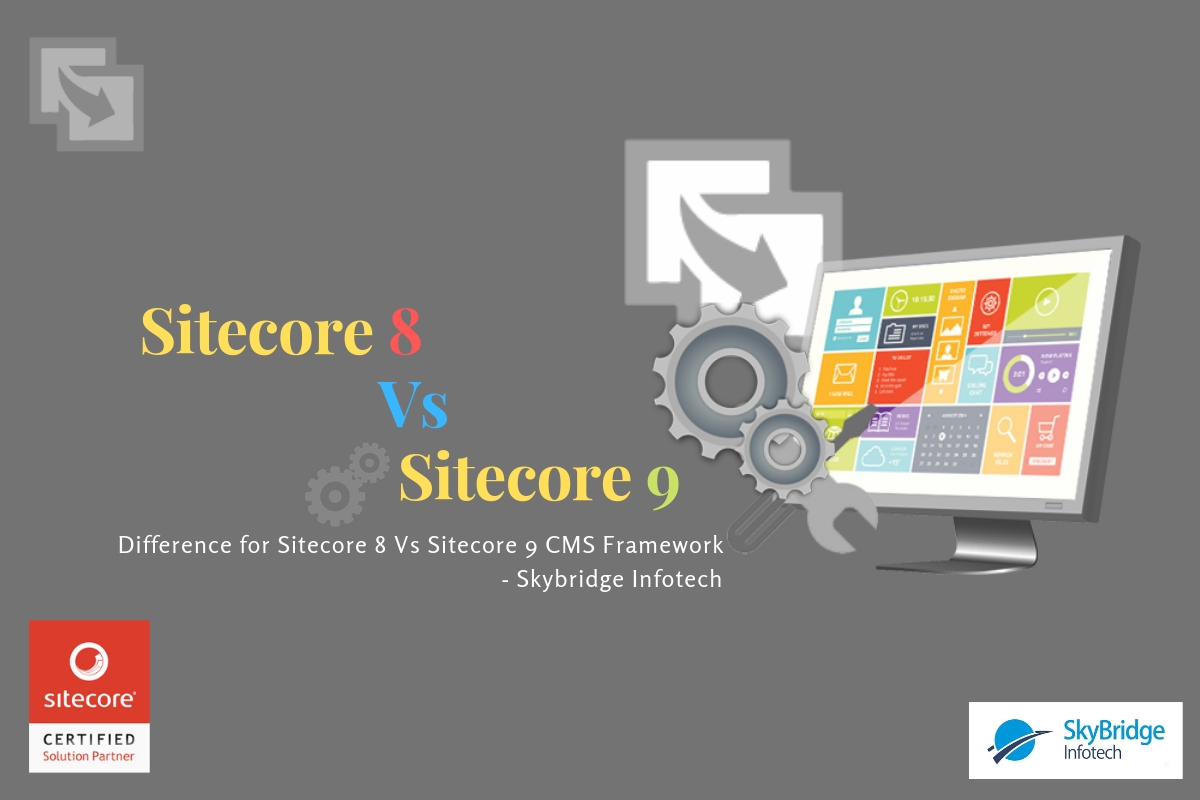 Difference for Sitecore 8 Vs Sitecore 9 CMS Framework
Choice of database technology:
Sitecore 8: Limited choice of database technology. We are probably limited the database Such as MongoDB as your xDB database.
Sitecore 9: More choice of database technology. It gives a choice between few servers such as Microsoft SQL Server, Microsoft SQL Azure, or Cosmos DB. Your database of choice can be deployed and integrated with Advanced RISC Machines (ARM) and Azure Marketplace setup.
Marketing automation and federated automation:
Sitecore 8: Specific login authentication for marketing user.
Sitecore 9: Collection of data from forms and automatic nurture has become easier. You can also use single sign-on for Sitecore or use social logins for your Sitecore site. Sitecore 9 also provides content access to external apps
True Omni-channel data collection scalability or xConnect – joining up all your data:
Sitecore 8: Not available in 8
Sitecore 9: xConnect is the new data API layer for xDB, the experience database that drives many of Sitecore's marketing and personalization features. For the first time, developers can integrate directly with xDB, adding to and working with all the rich profile and analytics data that Sitecore collects about your customers.
Marketing Automation:
Sitecore 8: Not available in 8
Sitecore 9: The new Marketing Automation tools allow CMS users to quickly drag and drop engagement plans together, building out complete workflows with automation triggers based on any combination of goals triggered, time passes, emails responded to, or not, and engagement points scored. clients would be able to deal with common marketing scenarios quickly and efficiently being able to build automated emails when people download specific documents, abandoned shopping baskets, don't open registration or promotional emails etc.
Cortex – the new (AI) brain behind Sitecore:
Sitecore 8: Not available in 8
Sitecore 9: Cortex is the new Machine Learning platform built into Sitecore 9.0.
PaaS, The Cloud and new Licensing Subscription Models:
Sitecore 8: 'on premise' platform, with a licensing model based on upfront cost to match.
Sitecore 9: New Subscription Model, you can now buy licenses and hosting on a cloud consumption model.
Author Name: Jansi Sivasankar – Skybridge Infotech