Promoting Your App with Social Media – Here Is What You Need to Know
Promoting Your App with Social Media – Here Is What You Need to Know
As of February 2017, there are over 2.2 million apps in the iOS App Store and 2.7 million apps are available in the Google Play Store. The numbers keep increasing every day and building a new app and launching it is happening just like that. Now what it became so tough is that to make people install the app and engage with it. Apps with good quality, regular usage, and exceptional customer experience has a chance to have good retention.
But fortunately we have social media platforms which helps to make people getting hooked with the app. Here are some ways you can improve engagement with the app users.
Facebook – being the most visited platforms in social media, make it as the first choice of social media platform to promote the app. With Facebook, you can setup an app page easily and build user base where you will be exhibiting about your app.
On Facebook you will be able to make your customers engaged with the app. The Facebook world offers, giveaways, freebies, etc.
Twitter – Use Twitter to directly engage with your customers. Ask your users to tweet their experience about the app, create a poll and ask what the users really needs.
Instagram & snapchat – Upload a couple of stories on both Instagram and Snapchat every day. Either it could be your app screenshots, icons, or a casual explanation of your app feature.
You can also reward your app users with Instagram & Snapchat. Just ask your app users to shoot a story or an image with them using the app and you can award them with upcoming updates, or by offering a paid feature of your app for a week or so.
We have discussed only a few basic elements but there are other helpful factors which could be used to improve user engagement. Just know your customer demands and needs and offer them what they expected.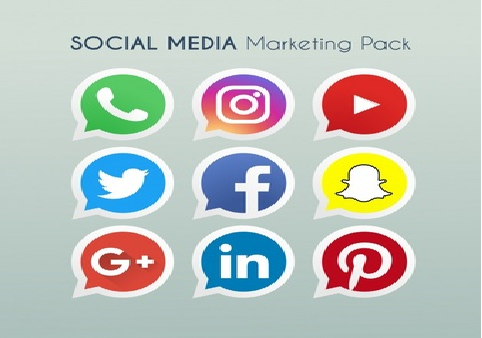 We love to hear from you more on utilizing social media for promoting mobile apps. Throw your comments. For more on Mobile Apps Marketing and ASO ClickHere