Sitecore Experience Platform (XP) | Upgrade to Sitecore 10 CMS Marketing Platform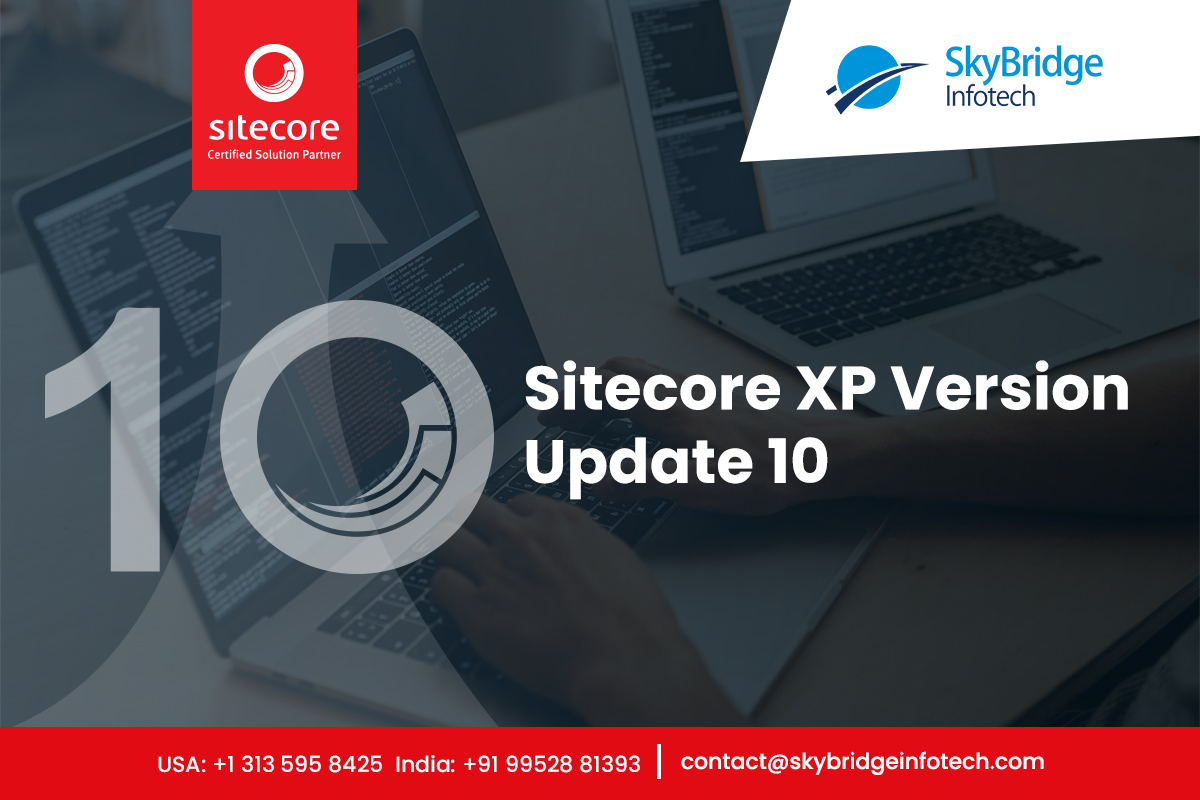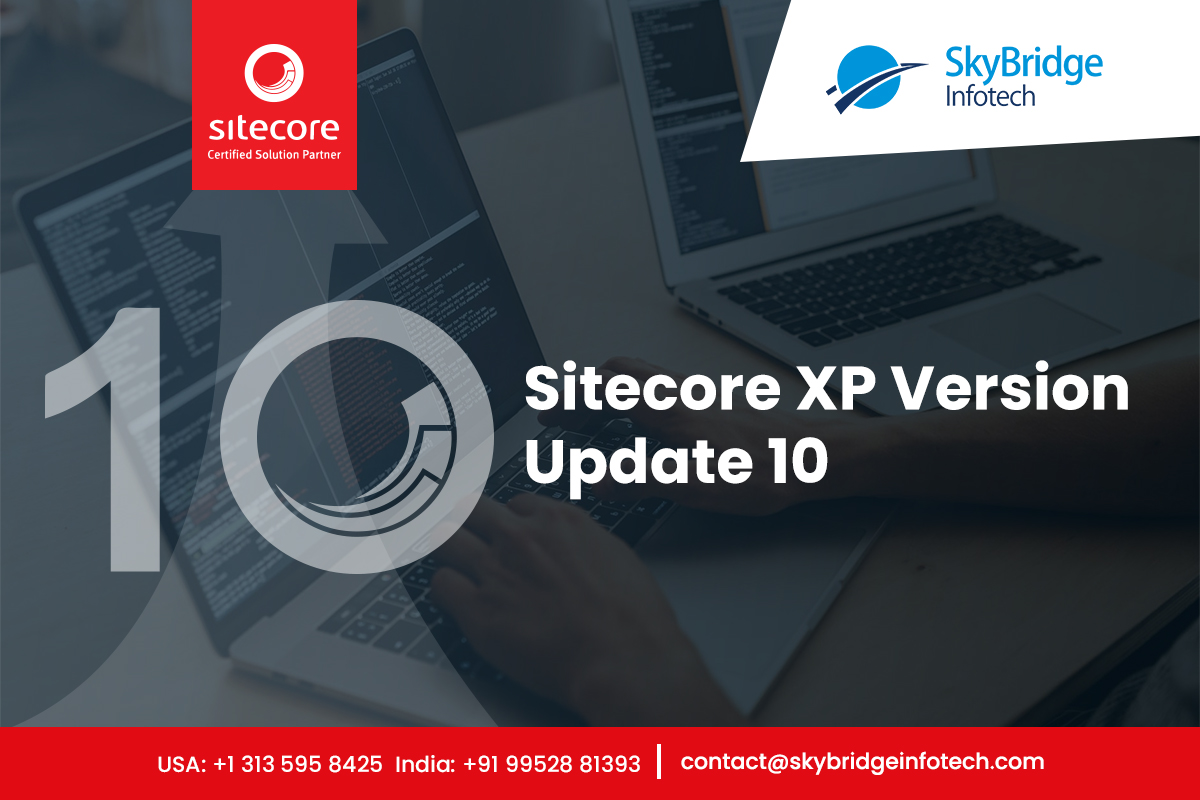 Sitecore Experience Platform (XP) 10 | Upgrade to Sitecore 10 CMS Marketing Platform
Sitecore has released its latest version update Sitecore® Experience Platform™ (XP) 10. This update has the ability of full container support like docker which provides flawless solution setup for integrated development and rapid deployment, this helps to increase efficiency and productivity.
Sitecore Experience Platform (XP) 10 provides a great development experience to developers and IT Professionals, at the same time Marketers can experience improved CMS and Marketing functionality which will give complete control over the customer experience.
Sitecore Experience Platform (XP) 10 addresses the challenges of Distributed data sources, time-intensive testing and optimization, and omnichannel delivery options as the only digital experience platform that creates efficiencies for both Marketing and IT — providing the tools they need to launch and evolve unique experiences that drive successful engagements.
Why Upgrade to Sitecore® Experience Platform™ (XP) 10?
To deliver beyond the Customer's expectation we need personalized experiences across ever-changing touchpoints. To deliver rich experiences that connect, digital marketers must know their customers, and IT teams must provide flexible technologies that support the collaborative creation, delivery, and measurement of memorable experiences at the next level. Sitecore XP 10 empowers teams to deliver meaningful, personalized experiences that lead to higher customer engagement, loyalty, and lifetime customer value.
Benefits of Sitecore® Experience Platform™ (XP) 10
Sitecore Containers
Sitecore XP 10.0 introduces full public support for containers. Sitecore Containers support rapid Infrastructure-as-code deployment and more efficient solution and team onboarding with modern Docker and Kubernetes technology
ASP.NET Core
Sitecore XP 10 introduces an additional headless development method with a new headless ASP.Net Core option that empowers teams with both flexibility and efficiency when it comes to Sitecore development. By upgrading to Sitecore XP 10 you can increase developer productivity with a headless rendering architecture and more easily integrate Sitecore into your existing ASP.NET Core applications.
Editing Experience
Sitecore XP 10 expands Horizon's editing interface and continues to simplify the content editing process by supporting multiple user scenarios.  Sitecore XP 10 introduces support for larger multi-site and multilingual instances with intuitive drag-and-drop design, device-specific previews, and analytics that provide contextual information in real-time.
Customer interaction data
Sitecore Experience Database (xDB) is the cloud-to-use/cloud-ready big data repository included with Sitecore XP.  With xDB, organizations can collect actionable customer engagement data across touchpoints and target users with personalized content.  Once teams collect customer data in xDB, they can make it actionable with associated marketing capabilities including experience analytics, an experience profile, and a path analyzer.  New audience analytics filters introduced in 10.0 also allow for deeper insights into audience engagement and segmentation.
Managed Cloud
Versions of Sitecore XP earlier than 9.x are not supported on Managed Cloud.  Upgrading to Sitecore 10 allows you to take advantage of Sitecore on the Microsoft Azure cloud platform in a managed services environment.  This translates into easy deployment, lower infrastructure costs, increased flexibility and scalability, and high availability.
Content Hub Integration
Eliminate inefficiencies within your content production processes, gain control over the end-to-end content lifecycle, and optimize both content production and custom delivery by integrating Sitecore Content Hub with Sitecore XP 10.  This integration provides a seamless connection between your content planning, authoring, collaboration, and management tools and your customer data management and content delivery capabilities.
Sitecore Experience Accelerator
Upgrade to Sitecore XP 10 to provide the full advantage of SXA's Out-Of-the-Box features right away.  The drag-and-drop framework enables faster time to value, creative exchanges to reduce development cycles, headless deployment, and governance in multilingual, multi-site deployments.  Sitecore 10 offers improved connectivity between Horizon and SXA to support the processing of all supported field types directly on the page and also to create location-specific images and data sources.  Closer integration between SXA and Horizon processing will take place in the course of the Sitecore 10 series.
Marketing Automation and SFMC
Sitecore Marketing Automation in Sitecore XP 10.0 now includes activities to integrate directly with Salesforce Marketing Cloud in real-time. This allows marketers to respond to events and immediately insert visitors into marketing automation plans in Journey Builder.  This update also allows marketers to send current visitor xDB data to the Salesforce Marketing Cloud in real-time, reinforcing the single view of customer interaction that can drive more effective omnichannel personalization.
EXM HTML Templates
Sitecore XP 10 provides additional email template options for creating emails. Speed the crafting and delivery of targeted emails for nurture or trigger campaigns.
Skybridge Infotech is the leading Sitecore Certified Implementation Partner and Sitecore Certified Solutions Partner Company with specialties in Sitecore CMS Development Services in the USA, India, etc.
Sitecore Experience Platform (XP) | Upgrade to Sitecore 10 CMS Marketing Platform – Skybridge Infotech USA and India
Author: Rahul Velayudan, Sitecore Specialist